Taxcom LLC
Areas We Serve in Raleigh NC & Beyond
Small Business & Individual Tax & Bookkeeping Services in Raleigh & Beyond
Taxcom LLC is your source for bookkeeping and tax services in Raleigh and surrounding areas.Our team provides tax preparation, tax planning, tax relief and tax resolution, and accounting services to individuals and small businesses throughout the Triangle and beyond. Taxcom LLC is a Federally Authorized Tax Practitioner and licensed to practice anywhere in the nation. Contact Taxcom LLC for tax and bookkeeping needs in Raleigh NC, throughout the Triangle, and beyond.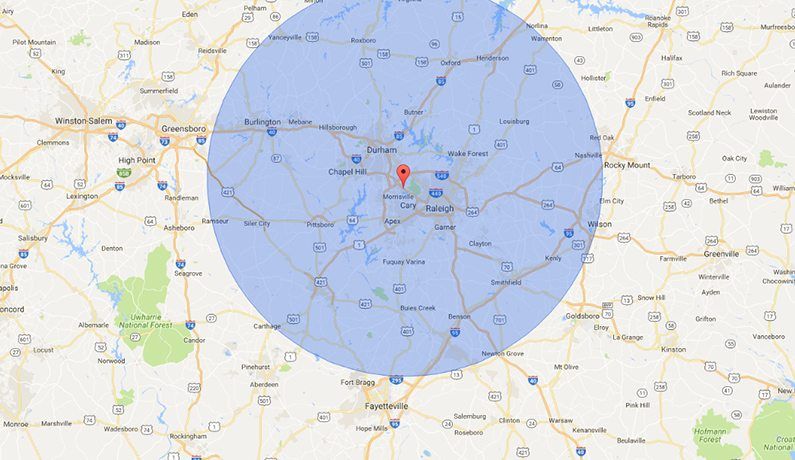 Taxcom LLC Serving Raleigh NC & Surrounding Areas
Taxcom LLC is proud to provide superior services to individuals and small businesses. Our tax and accounting experts can assist with all of your bookkeeping needs in Raleigh NC and surrounding areas. Contact our team today in Raleigh, Morrisville, Apex, Cary, Chapel Hill, Clayton, Durham, Fuquay-Varina, Garner, Holly Springs, Knightdale, Sanford, Smithfield, Wake Forest, Wendell, Youngsville, and other locations in the Triangle and across the United States.
See What Our Customers Are Saying
I was in search of a tax company to help file the correct forms for Kimberlys Touch nonprofit. It is the second year they have helped me and I am so appreciative.
Kimberly Washington
00:32 23 Mar 23
Zeb is great and very helpful. He filed taxes for my LLC for the last few years and was professional and timely. I highly recommend his services.
Ryan Yarbrough
20:39 02 Mar 23
Zeb was very friendly, patient, and knowledgeable! I had a lot of questions, and he took the time to make sure that I understood everything.
Joni Crawford
17:15 25 Feb 23
Zeb was an absolute blessing! If you're looking to have an effortless time getting your taxes done look no further! Zeb is your man!
I was in search for a tax accountant to help answers some questions about starting a new business. Zeb was amazing. He took the time to help me understand the ins and outs of being a 1099 contractor and small business owner. I will be coming to him for all my future tax prep and filings. Do not hesitate to trust him- you will be in great hands. 💕 Faith In Numbers 💕
Zeb Baiye prepared my 2019 taxes flawlessly. I had several major events to take into consideration. I sold, bought a home and had a distribution from an IRA. Everything was handled electronically which was great due to COVID-19. I highly recommend Zeb for your tax preparation needs.Update: Zeb prepared my 2020 taxes. After they were filed there was a discrepancy. When I called and asked him about it, he just told me to call the IRS. Any of my previous tax preparers would call and rectify any problems. It's like after he got my money I was on my own. I am changing my rating to 2 stars. I really needed help and didn't get it.I haven't used him since.
Dane Browder
19:43 23 Dec 22
If I could give more stars I would. Zeb was absolutely wonderful. I literally waited until the last minute to file and he was very patient and understanding. Helped me get everything in and I feel so much stress has been relieved with his help as I don't know much about taxes. I will be using his services for the future and hope to learn in the process. Thank you so much for everything!!
Samuel Mundula
19:16 22 Sep 22
So glad we found TaxComLLC for our tax woes - Zeb has been incredibly professional, responsive, patient, and thorough in answering all of our questions/concerns. Highly recommend!
Zeb is wonderful! He is a teacher. He takes the time to educate his clients about tax preparation. It's his natural instinct. Very informative, as I learned much about the process from a personal and business perspective. Would definitely recommend him to others.Dr. Rodney Cunningham
Rodney Cunningham
15:52 29 Aug 22
Zeb was friendly and caring and diligent. He seems to be very knowledgeable and I really appreciate his services. I would recommend.
Stephanie Campoli
21:17 25 Aug 22
Rakiah Anderson
20:28 30 Mar 22
Excellent tax preparation by the tax practitioner who prepared my state and federal taxes for me. She was quick, detail-oriented and personable, too!
Patty McQuillan
23:01 26 Mar 22
My friend referred me to zeb to do my taxes. Zeb has a vast experience and understood all aspects of my taxes .He was very responsive and helped me maximize on my returns. I highly recommend working with him.
Ahmad al accad
14:29 19 Mar 22
I am fortunate to have the best Tax Pro in the Triangle and she is part of the TaxCom team. I consider Joan Baron to be not just my tax preparer but a trusted advisor. She goes above and beyond and is very conscientious. If you have Joan you have peace of mind.
Jeffrey Raxlin
01:11 14 Mar 22
Best tax preparers in the whole US
Monica Briggman
23:51 27 Jan 22
Antonio Wortham
18:34 19 Oct 21
Barbara Tipton
17:27 14 Oct 21
Trust worthy, quick turnaround.
Zeb has been a pleasure to work with throughout the filing of my taxes and the OIC process. He has demonstrated professionalism, dedication and intellect that has helped me tremendously throughout this process. He is timely in returning emails, text and phone calls. I highly recommend Zeb to assist in the tax preparations/process.
This was the BEST tax filing experience I ever had! Zeb is not only extremely professional, but he made the experience so stress free. He was patient and helpful every step of the process. I will recommend TaxCom to everyone!
Julie Klinger
16:59 24 Jul 21
My colleague recommeded Zeb to me. Zeb is the most professional and patient CPA I have ever worked with. He helped me get money back from previous years due to mistakenly fired tax returns by other CPAs. My family will definitely continue working with Zeb for the coming years. Highly recommended!!
Zeb exceeded my expectations! He was able to help me meet a deadline. His rates are very reasonable. Zeb is very professional and answered all my questions. I definitively plan to use his services in the future.
Kimberly Creech
01:45 30 Mar 21
I knew Zeb was knowledgeable based on his credentials, but what really impressed me was his responsiveness. He returned my messages almost immediately. Within an hour of receiving my documents, he had reviewed them and advised me of what was missing, then had my taxes done within a couple days. He was straightforward about his pricing, accessible for questions, and very pleasant to work with. Highly recommend.
Ann Gillitzer
23:21 09 Oct 20
Aniru Davies
16:47 21 Sep 20
Excellent and affordable services. Always been peace of mind since we started using Taxcom for our business and personal tax needs. Prior to them, everything was a maze but each year they help us not only with our taxes but with great insight that enables us plan appropriately for our business's future financial and tax needs. Will definitely recommend!
Quinta Caylor
16:02 18 Sep 20
A great experience that made getting taxes done stress free! Great communication, expertise and professionalism throughout the entire process. Will use again for sure and highly recommend to anyone.
Tyler Boudreau
00:29 04 Sep 20
Taxcom has been my go-to for my taxes since 2016 and the service is always excellent. They make your life easy with their file organizer and are always available for questions. Recently married, they also advised my husband and I as we transitioned from filing single to married filing jointly. If you need your taxes done, they are the people to contact.
Joy Boudreau
19:37 03 Sep 20
I have been completely satisfied with Zeb. He is very thorough and gets things done in a timely manner. He is always available for questions. Highly recommend.
Renee Arion
18:40 03 Sep 20
Adele Agbaw
10:45 14 Jul 20
Zeb is very nice and responsible, good experience
Zeb did an awesome job explaining tax laws as it pertains to my situation. I highly recommend him. He was extremely professional yet friendly. I will definitely use him again for all of my financial needs.
Nigel Wall
18:23 14 Apr 20
I have a very joyful experience when cooperate with TaxCom company. Zeb Baiye helped me on my tax return on 2019, with full of patient and profession. They are very responsive, answering my questions actively. Most importantly, they charge reasonable and cost-effectively. I highly recommend this place!
Chujiao Hou
05:16 12 Apr 20
Very efficient and friendly service!
Weixiang Weng
19:03 02 Apr 20
Very professional ,will recommend anybody to go to him
CIARA mcdowell
17:59 18 Feb 20
DAkLAK CHANNEL official 90
16:17 15 Feb 20
While listening to my favorite podcast Clark Howard, someone asked a question about using one of those companies whose promise it is to significantly reduce or eliminate tax liability. Clark Howard quickly disagreed and recommended seeking out a tax expert called an Enrolled Agent. I found Mr. Baiye with TaxCom, LLC and it was the best thing I could have done. Mr. Baiye is the ultimate professional, explaining everything I needed to know throughout the process. He made the process extremely comfortable and for much less than what "that other company" quoted me. I highly recommend TaxCom, LLC for all of your tax needs, both personal and professional.
Jackie Duncan
00:52 03 Jan 20
I feel very comfortable and happy with his help he is awesome and friendly 👍
Lord Cecil
14:56 21 Aug 19
dulcina assumane
03:12 20 Aug 19
Zeb is very good & helpful in Taxation and address all your Tax queries with much patience. Overall Great Service received for the last 3 years.
Robin Mandal
20:21 19 Aug 19
He is very detailed and gives great advice.
Sonia H Cameron
14:25 16 Aug 19
Hong Deng (Danny)
16:33 23 Jul 19
Naveen Arasu
16:30 23 Jul 19
Had a very good experience filing my tax for 2018. I totally recommend Taxcom, LLC.
Nice experience to work with on tax report.
Excellent work. Real detail and provide the best advice.
sean osbourne
00:52 09 Jul 19
Zeb and TaxCom are bar none the best value and service for business and personal tax services, accounting support and financial advice, in the Triangle. I have referred nearly a dozen personal and business contacts to Zeb, and they all have stayed on as long term clients.
Kat Ngaruiya
23:43 08 Jul 19
Gwendoline Shang
17:59 14 Jun 19
Brice Hamby
19:47 11 Sep 18
Get Help With All of Your Tax, Accounting & Bookkeeping Needs
TaxCom LLC provides bookkeeping, accounting, and tax services in Raleigh NC and surrounding areas. Call  919-890-5058 for a consultation or contact us online. Taxcom LLC provides services throughout the Raleigh NC area and is licensed to assist with any U.S. jurisdiction.